Referrals will only be accepted for patients with the following concerns, that can't be treated by you, their GDP:
Medical complexity
Learning disability
Limitations of personal mobility
Other physical disability
Bariatric
Looked after children
Unmanageable dental anxiety and behaviour management
Referrals can be made for patients aged 16 and over for IV sedation for patients too anxious to be treated at a GDP. You must have completed a full examination prior to referral. Please make clear on your referral what treatment you will be providing. If our examination reveals significant dental pathology that you have not diagnosed, then the patient will be returned to you for treatment planning. Please note that preventative care remains the responsibility of you, their GDP.
Please be aware that there are some patients not suitable for treatment under IV sedation within our service. They are:
Patients with benzodiazepine hypersensitivity
Patients with a body mass index (BMI) over 35
Patients BP at assessment must be below 180 systolic and 110 diastolic
Treatments offered under IV sedation:
Routine restorations
Exodontia
Please note: Dentures, molar/premolar endodontics, crowns, bridges, routine periodontal care, and other advanced restorative treatment will not be provided.

If you have any queries about the new referral portal, please contact our team on 0300 555 6667.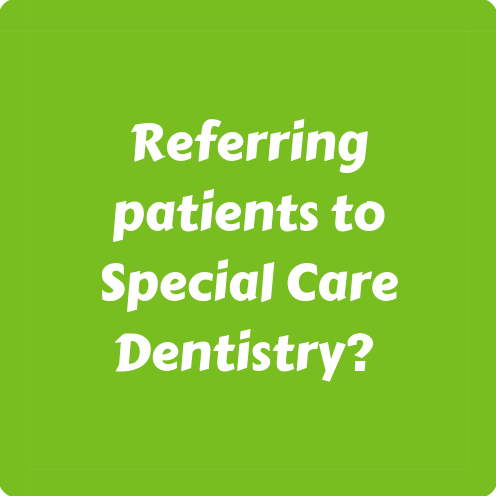 back
to top